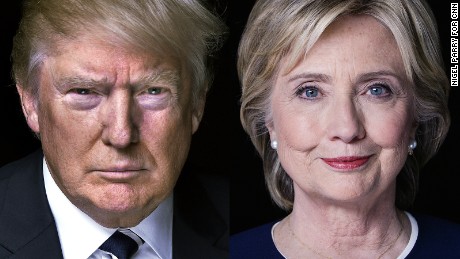 (CNN)The two presidential front-runners are both eyeing Super Tuesday 2 as a chance to build on their momentum and pad their leads as they look to put the races away by the end of the month.
And Donald Trump will try to run the table, with four Republican contests on tap. He leads in Michigan, and has done well in Southern states like Mississippi. Idaho and Hawaii vote Tuesday as well, a chance to pick up more delegates.
Here's what to watch in the day's elections:
Can Trump break away?
Ohio Gov. John Kasich has actually jumped ahead of Rubio for third place in Michigan, and is rising quickly, a Monmouth University poll out Monday showed. He appears to have worn well in last week's Republican presidential debate, when he stayed out of the Trump-Rubio-Cruz scrum.
So imagine this scenario: Kasich beats Rubio in Michigan. Then, on March 15, Kasich wins his 66-delegate, winner-take-all home state of Ohio, and Rubio loses his 99-delegate, winner-take-all home state of Florida.
Suddenly, Kasich would become the leading moderate, establishment-type Republican in the race — and Rubio would lack a path forward.
There are a lot of "ifs" for that to happen. But for Kasich to stand any chance of turning what's been a smaller-scale campaign that's been much choosier about where he tries to compete into one with a real shot at quickly racking up delegates, Michigan is where it has to start.
Winning Ohio could help Kasich play a small role in denying Trump the delegates he needs to win the GOP nomination outright.
But to have a shot at the nomination himself, Kasich has to win the Midwest — states like Michigan, Illinois, Indiana and Wisconsin, which have similarly-styled Republican governors and are often general election battlegrounds.
Read more: http://www.cnn.com/2016/03/08/politics/primary-election-what-to-watch/index.html