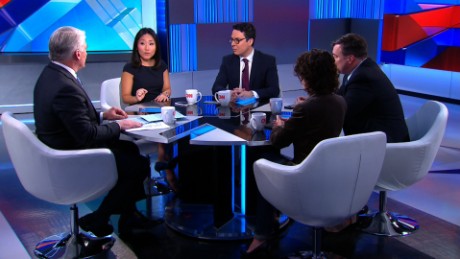 Washington (CNN)What's the backup plan for the Trump ticket? Who's on the presumptive nominee's short list for fund-raising? And how will Hillary Clinton's email controversy play out in the election as the investigation comes to a close?
All that and more are a part of this week's "Inside Politics" forecast.
1) Supporting Trump … for now
Donald Trump has become the presumptive nominee, but while his primary battle is all but over, there seems to be a war going on inside the Republican Party.
CNN's Pamela Brown and Evan Perez report the FBI has found no evidence of criminal wrongdoing, but they did note investigators are not at the finish line. This comes as Democrats prepare for a fall campaign in which they will hope to keep the White House and also retake the Senate.
However, as CNN's John King reports, the email controversy is the elephant in the room during some Democratic conversations about November. Why? Because it's a giant wild card.
Or as one veteran Democrat put it, "that thing no one wants to talk about that we hope will be okay because we can't fathom what happens if it isn't."
Read more: http://www.cnn.com/2016/05/08/election-center-2016/ip-forecast-trump-gop/index.html