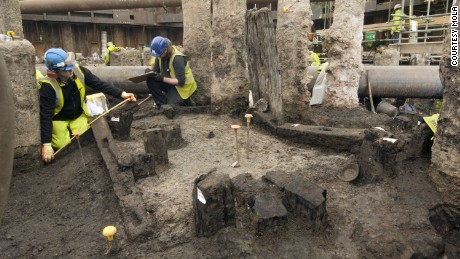 (CNN)At first glance they appear to be ordinary planks of wood marked with random scratches.
But archeologists say they're some of the oldest handwritten documents ever found in Britain — and they include the first known reference to "London."
More than 400 ancient writing tablets were discovered during the excavation of a London building site, with the findings published Wednesday by the
Museum of London Archeology.
Thousands of years after the Romans helped lay the foundations for what is now the City of London, historians are still unlocking their secrets.
More than 700 artifacts from the site, including Britain's oldest writing tablet, will go on display at the new Bloomberg building in 2017.
Read more: http://www.cnn.com/2016/06/01/europe/roman-writing-tablets-discovered-london/index.html